Well-being is a Way of Life.
Choose a membership level that meets your changing needs, knowing that each month you get to choose the therapy you want: either our True Transformation Facial or Holistic Wellness Massage that includes the choice of a single modality or multiple modalities customized to your individual needs and concerns.
View our Customer feedback from their trip to our Spa.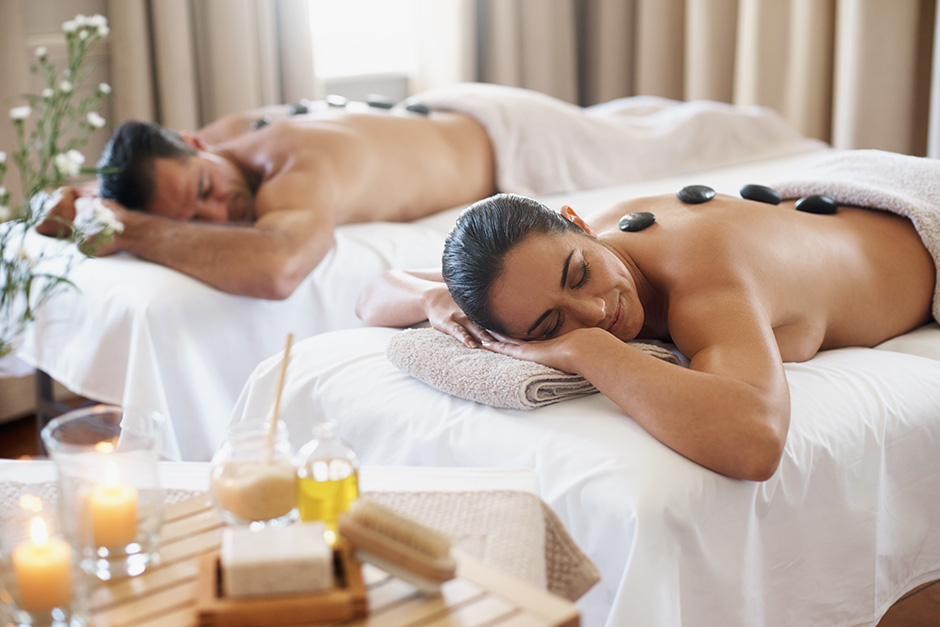 "When I visit Sandy, it's more like visiting an incredibly competent and caring friend than just a message therapist. I've seen a lot of massage therapists over the last 15 years, and I'm delighted to have someone like Sandy so close to me in Vancouver. I really recommend you make an appointment!"
"Self Balance Massage is simply amazing. I was lucky enough to stop in for a massage one day, choosing them because the location was convenient, and two and a half years later I still come back every month."
"I have had 3 massages from Self Balance and can't wait to get more! They are so nice to work with and have terrific rates."
"I received the gift of an excellent massage from Nikki. Thorough, strong massage."
"Thank you for taking such wonderful care of my wife on her birthday! She came home feeling relaxed, pain free and ready to go back again! "
"Teresa is amazing! I have neck and lower back pain and I always feel great after my massages. Schedule your appointment today, you won't be disappointed!"
"I've received a few massages here, and they have always been of the best quality. Relaxing room and background music, and great masseuse."
"Had a great experience, did the couples massage. Recommend to everyone! The staff was very professional and personable. We booked another session!"
"I went in for a massage today, and oh man, am I glad that I did."
"Best massage place in town!"
"Wonderful massage, wonderful people!"
"Best massage I've had in years!!"
"Great place and excellent massage."
"Met and exceeded all expectations. Worked on problem areas with great results. Staff and atmosphere is awesome."
"Excellent hot stone massage - very relaxing, and rejuvenating for muscles after a long hike, or a long day at work."
"I had several great massages here. Dani always uses good pressure and will listen and lighten up the pressure if I say it's too much. My first couple of massages I have been sore right afterward but once the soreness went away I felt great. My body just tends to be sore right after one but than feel great after it has had time for the soreness to disappear. I know others feel great immediately afterward so I just wanted to mention that some people may feel sore right afterward and than feel great later. This is a great place for massage and I highly recommend it."
"I had an excellent massage here! I highly recommend the ladies at Self Balance Massage. The room was clean, welcoming, and just the right temperature! Thank you so much for taking me last minute, and helping with my neck pain!"
"Wow. I had such a great massage with Jenny. I told her the spots I was having problems with and she was so good at making sure she spent a good amount of time working on them."
"I love my monthly massage at Self Balance Massage. Rachael and Jenny are excellent at what they do. They listen to what I need, hit all the right spots and they don't talk too much. I highly recommend this place to anyone looking for an excellent massage!"
"It's been many, many years since I last received a massage, and naturally after being married, starting a new job, graduating college and trying to buy a house it's been pretty stressed. Rachel was amazing and really listened to me. I feel amazing and can't wait to go back!"
"After having Microdiscectomy on my lower back the healing has been slow and intense. After the first session with Richelle I've made leaps and bounds with movement and healing. Getting the blood to flow so that the muscles and nerves can heal properly. So worth it and fully recommend that others come check this establishment out."
"Linda was great! She did a wonderful job."
"I have been seeing Sarah Peterson here. I am extremely happy with her work as I need extremely hard touch. She listens to my ailments and addresses each one. I am and will continue to be a repeat customer"
"They treat you so good here. Was my third time here and they never disappoint. They also do different massages services, which are amazing. The staff cannot be more nice. This place is amazing!!"
"I went in with some tension in my shoulders and an issue with my hip. What a difference when I left. I know it didn't happen over night and it will not be fixed over night, but we are off to a great start. Thank you!"
"Richelle is a wonderful massage therapist. Her knowledge and hands are healing!"
"Self Balance massages have been a significant quality of life enhancing experience for me. Going for treatment regularly has improved my mobility and given me new information and great suggestions on ways to help me address issues related to my chronic back pain at home in between sessions. l cannot say enough good things about Self Balance Massage."
"I had a wonderful massage with hot stones on May 31, 2018. Mei was my therapist, and she was GREAT! She was very kind and checked to make sure the pressure was just right, and that the stones were not too hot. (They were on the nuclear side, actually, so I appreciated that she was careful!) The ambiance was peaceful, though I could hear some traffic from time to time. It didn't take away from the overall experience, and I will definitely return! One thing - my GPS had a hard time finding it so a note that the location is directly behind the Safeway on Hazel Dell Avenue. Highly recommended!"
"What a wonderful experience! Kathy gave me an amazing massage, I felt fantastic afterwards! Kathy was professional but also personable, easy to talk to and sensitive to my particular needs. She even gave me some very good advice about things I can do to help get myself in better shape. I definitely plan on getting another massage."
"I had an all-around amazing experience at Self Balance Massage. My massage with Andrew was very relaxing and also educational. Andrew took extra time to show me stretches and self-massages to practice at home to help alleviate back and neck pain as it flares up."
"Great experience getting a massage at self balance! It was a really relaxing environment, friendly team and one of the better massages I've gotten. Definitely plan on coming back! Thanks again!"
"I always have polite, caring, professional and knowledgeable service by the office managers and therapists. I am impressed with the massage therapist's education, knowledge and terminology how one part of the body effects another."